Hello readers, we hope that you are all well and are on your journey to excel in your skills.
Today, we are here with something that most of you might be looking for.
In this article, we will share some amazing resources to help you learn Blockchain Development for free. It is one of the most trending things on the Internet right now and people want to explore the field and get into it as soon as possible.
The article will contain free Blockchain courses, guides, and certifications to help you learn everything in detail. But, before that, let us understand what Blockchain actually is.
As per EuroMoney Learning:
"Blockchain is a system of recording information in a way that makes it difficult or impossible to change, hack, or cheat the system.
A blockchain is essentially a digital ledger of transactions that is duplicated and distributed across the entire network of computer systems on the blockchain. Each block in the chain contains a number of transactions, and every time a new transaction occurs on the blockchain, a record of that transaction is added to every participant's ledger."
Blockchain technology is being adopted by financial institutions and industries around the world. With its ability to make transactions transparent and easily verified, blockchain will revolutionize global markets.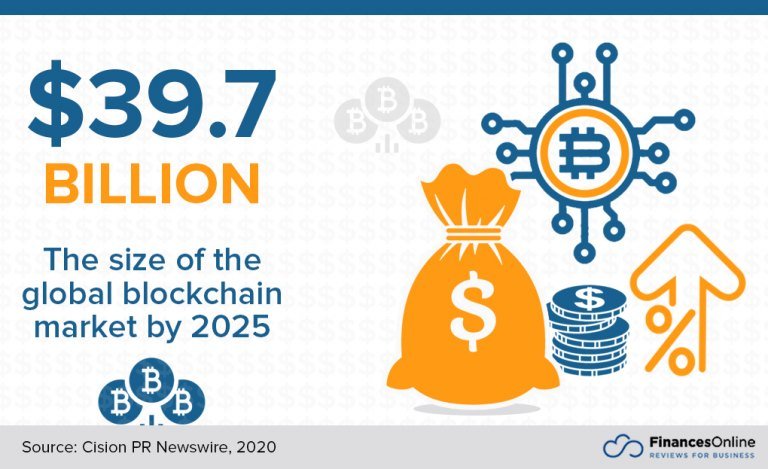 Now, you got a basic idea about what blockchain is, let us move towards the free Blockchain courses, guides, and a lot more that can help you learn everything about Blockchain and its development.
Blockchain: Free Courses and Stuff
If you are a complete beginner and want to understand the technology right from the basic terms, then this guide is for you. 101 Blockchains provides online training and certifications for Blockchain technology. In this guide, they have not covered advanced stuff but have kept it minimal to help beginners get an overview of it.
Here are some of the topics that they have covered in this guide:
What Is Blockchain?
Blockchain Architecture for Beginners
How Does Blockchain Work
Blockchain Consensus Methods and more
Blockgeeks is a blockchain community that educates people about blockchain technology through guides, courses, and articles. In this guide, Ameer Rosic has explained Blockchain in a simple and easy-to-understand manner.
The guide is focused on beginners and takes them right from scratch to some advanced concepts about blockchain. The author has divided the guide into multiple sections and some of them are:
Is Blockchain Technology the New Internet?
What exactly is Blockchain?
How Does a Blockchain Work?
The Three Pillars of Blockchain Technology
Maintaining the Blockchain – Network, and Nodes
The use of networks and nodes in cryptocurrencies and more.
The guide is free to read and has got a lot to learn for beginners. You can bookmark it and read it as per your pace of learning.
Edureka is an online learning platform that provides courses on hundreds of career-oriented skills. They have provided a lot of Blockchain material both free and paid on their website. For this list, we have selected one of their free guides that cover a series of topics related to Blockchain and Ethereum.
It is divided into multiple sections and each of the sections has multiple topics. The topics are explained with text, illustrations, and videos wherever necessary. Below are the topics that this series will cover:
Blockchain Introduction
Blockchain Basics
Ethereum
Smart Contracts
Hyperledger
Career Opportunities
Interview Questions
So, the guides will take the students right from the basics to the career opportunities and will also help them in preparing for their interviews.
Founded in 2004 in Birmingham, UK, Packt's mission is to help the world put software to work in new ways, through the delivery of effective learning and information services to IT professionals.
Blockchain By Example is a free eBook written by Bellaj Badr , Richard Horrocks , Xun (Brian) Wu. People can register on the website by providing their name and email address. Packt will send the eBook to the registered email.
This book is quite different from the ones mentioned above as it is not limited just to the explanation. People can also learn about the actual development part with the help of a programming language. This book will walk you through the process of building multiple blockchain projects with different complexity levels and hurdles.
Each project will teach you just enough about the field's leading technologies, Bitcoin, Ethereum, Quorum, and Hyperledger in order to be productive from the outset.
Some of the important topics from the book are:
Say Hello to Blockchain
Building a Bitcoin Payment System
Building Your Own Cryptocurrency
Peer-to-Peer Auction Ethereum
Blockchain in Business
Creating an ICO
Supply Chain on Hyperledger and more
Codementor is one of the largest communities for developer mentorship and an on-demand marketplace for software developers. The platform has created a special learning center for Blockchain.
It is a collection of curated resources to help you learn blockchain programming and keep up-to-date with the latest developments in blockchain technology. They have divided the resources into multiple categories as provided below:
What is Blockchain?
Blockchain Tutorials
Ethereum & Solidity Tutorials
Blockchain Frameworks, Libraries, & more
Blockchain Services & Chains
Blockchain Video Tutorials
Blockchain Courses and more
You can go through each segment and find curated resources in form of blogs, video tutorials, guides, and more. You might also find blockchain certification for beginners to start with.
CryptoZombies is a free online learning platform that teaches existing developers or complete newcomers the ins and out of programming for the Blockchain. The program is powered by Loom Network – a platform for building commercial-scale apps on Ethereum.
The course will take you from the very basics of Solidity to creating your own fully functional blockchain-based game with the help of interactive and In-browser step-by-step lessons. Through these series of lessons, the learners will learn to develop a game on their own. There are two segments in the course based on the programming knowledge of the learner as follows:
Libra: It is for absolute beginners and with no prior coding experience
Solidity: The learners would need to have a basic coding experience to get into it
Simplilearn is one of the leading online course and Bootcamp providers. The Blockchain course is provided by them under their SkillUp segment where they publish free courses for some of the leading skills.
This Blockchain basics program will help the learners cut through the buzz surrounding blockchain, Bitcoin, and cryptocurrency. The students will be able to learn blockchain and its core platforms while also focusing on some important tools like Ganache, Truffle, MetaMask, and Geth.
Here are the Blockchain basics that you will learn:
Blockchain Overview
Bitcoin Blockchain
Ethereum Deployment Tools
Hyperledger Composer
Smart Contracts on Ethereum
Blockchain on Multichain
Blockchain Prospects and more
Simplilearn also has a free tutorial on Blockchain for beginners with 13 lessons and 1 hour of content. You can check it out from here.
If you are into online learning for some time then you might have already heard about Udemy. It is one of the biggest online course providers having both free and paid courses for Programming, SQL, Web Development, Machine Learning, Data Science, Digital Marketing, and hundreds of other skills.
With the given course, people would be able to learn the basic description, applications, and implications of blockchain technology. It is a free blockchain course that would help you gain an understanding of blockchain technology including mining, consensus algorithms, smart property, and smart contracts.
So, these were some of the free resources to learn Blockchain and its development. If you face any difficulty or if you have any queries with the provided courses, you can comment your queries down and we will try to help you as soon as possible.
Also, you can share this article with your friends who are interested in learning blockchain development for free as sharing is caring 🙂