🤩 Download SEO Careerbook For Free And Start Your Career ->
Check Out Now
Fundamentals of Digital Marketing Course From Google
Google – Digital Unlocked
A Simple course to get started with the basics of Digital Marketing. The course will take you through the terms and functionality of the Digital Marketing world. You will also get a certification on completion of the course from Google Digital Unlocked.
Master the basics of digital marketing with our free Interactive Advertising Bureau-accredited course. There are 26 modules to explore, all created by Google trainers, packed full of practical exercises and real-world examples to help you turn knowledge into action.
Getting certified by a reputed digital marketing academy shows employers that you have a clear understanding of the core concepts of digital marketing. You can also add the qualification to your CV, and easily upload it to your LinkedIn profile.
The course has got in-depth material for all the major niches of Digital marketing. Fundamentals of Digital Marketing's every module contain quizzes and tests to test your knowledge.
Here are some of the modules included in the course:
The Online Opportunity
Your First Step in the Online Success
Build Your Web Presence
Plan Your Online Business Strategy
Get Started With Search
Get Discovered With Search
Make Search Work For You
Be Noticed With Search Ads
Improve Your Search Campaigns
Get Noticed Locally
Help PeopleNearby Find You Online
So these were some of the modules that are covered in this Fundamentals of Digital Marketing Course from Google Digital Unlocked. There are more modules which you can look at the official landing page from Google.
The skills that you will be learning include Analytics and Data Insights, Business Strategy, Content Marketing, Display Advertising, ECommerce, Email Marketing, Local Marketing and More.
The process to get certified through Google is simple. You just need to go through each and every module, learn new skills, test your knowledge with byte-sized quizzes. After that you can move for the final exam and clear it to get certified with Google Digital Unlocked Certification for Free.
Digital Unlocked Trainers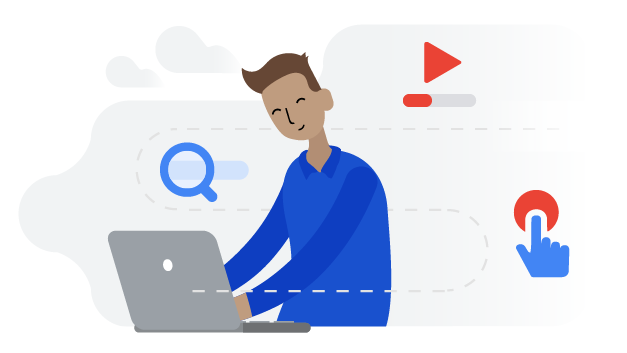 Google – Digital Unlocked